Digital & Technology Solutions
BSc (Hons) Digital & Technology Solutions
Our Digital & Technology Solutions Professional Degree Apprenticeship (Data Analyst) is designed to build highly sought-after digital and data skills.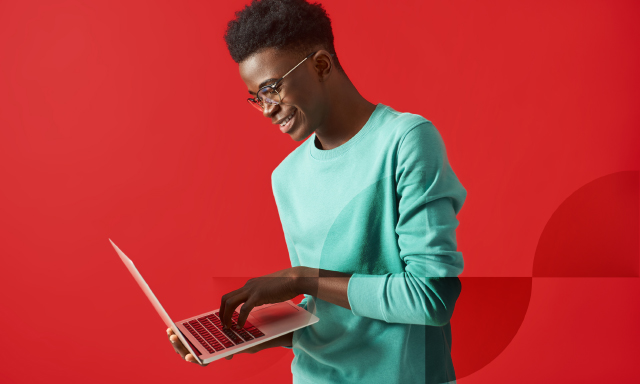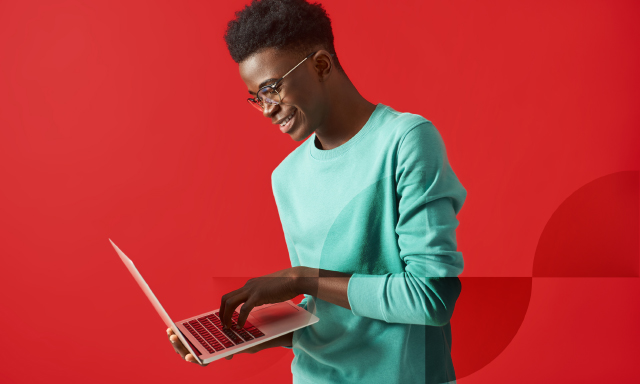 About the programme
Our Digital & Technology Solutions (Data Analyst) degree apprenticeship is suitable for current and aspiring tech professionals looking to build their career helping organisations meet digital demand and deliver impact through technology.
Blending a range of technology-disciplines, apprentices will be equipped with in-depth knowledge and understanding in areas such as data analytics, DevOps and cyber security. We also integrate in-demand business and management skills to enable apprentices to operate effectively as technical experts in the business.
Award
BSc(Hons) Applied Business Management*
Length
2.5 years accelerated degree apprenticeship (including End Point Assessment)
Content
Our programme structure enables the degree apprentices to have measurable immediate impact and gain confidence in their roles.
LEVEL 4
Software development
Data concepts
Managing technology projects
Technology solutions project 1
LEVEL 5
Systems & infrastructure
Data integration
Using and presenting business intelligence
Technology solutions project 2
LEVEL 6
Data science: AI and MI
Professional reflection
Synoptic project: research
Synoptic project: development
Through the programme we also integrate in-demand business and management skills to enable apprentices to operate effectively as technical experts in the business.
Accreditation
Successful completion of the programme will enable degree candidates to gain an accredited undergraduate degree, whilst building invaluable work experience and industry knowledge.
* Programmes and Content subject to validation by our awarding body partner**.
**CCL Degrees will be awarded by a university partner. Applicants/offer holders will receive confirmation of awarding University in advance of registration.
Our assessment will consist of:
Practical tasks and simulations
Real work-based problem solving and projects
Candidates must have A* to C/9-4 in GCSE English and Maths or equivalent.
Start dates are flexible.
In addition candidates:
are usually expected to have a level three qualifications (e.g. BTEC Nationals or "A"-levels) or equivalent.

must successfully complete employment recruitment processes run by CCL or an employer, or both: to study a degree apprenticeship, you must also have a suitable job and be nominated by your employer.
CCL can help you find a role or speak to your current employer about the benefits of enrolling on a degree apprenticeship.
Once your place on the programme has been confirmed, you will:
Meet your Professional Development Expert virtually or in person.
Be introduced to the technology and resources available to you during your programme.
Join a launch event where you will be able to meet other degree apprentices who have also recently enrolled into their programmes.
We provide a flexible blended, personalised delivery that includes:
Regular 1-2-1 coaching with experienced industry professionals
Bite-sized, interactive learning content
Monthly group tutorials and workshops
Cutting-edge bi-monthly lectures
Inspirational quarterly landmark events
CCL's degree apprentices will take full ownership of their learning through our trailblazing flipped learning approach and a highly personalised delivery model. Close support will be provided by our professional development experts (PDEs) at every step of the way, working in partnership with your workplace line manager.
CCL's degree apprentices become part of a vibrant student community, with inspirational talks and professional development workshops. Our quarterly landmark events will bring the entire CCL student community together for talks and masterclasses by industry leaders, providing apprentices with the opportunity to network with peers from different employers and sectors.
Degree apprenticeships are funded by employers through the apprenticeship levy.
You must have the right to work in the UK and have been resident for at least three years prior to commencing the programme.
Eligibility requirements for funding are determined by the government and may change.
If you are an employer please contact us by completing the form on this page to discuss how this programme can support you in developing effective managers across your organisation.
If you are a school leaver, graduate or current employee please contact us by completing the form on this page to discuss how this programme will set you on your path to reach your professional goals.
Why Digital & Technology Solutions for employers?
Our Digital & Technology Solutions degree apprenticeship will enable organisations to drive digital transformation and build data analytics capabilities for the future. It will allow your digital talent to lead on new products, services and productivity growth plans using digital technologies. The programme provides a broad range of digital disciplines including data analysis, cyber security and DevOps. It also includes built-in training in essential professional skills such as time management, communication and project management.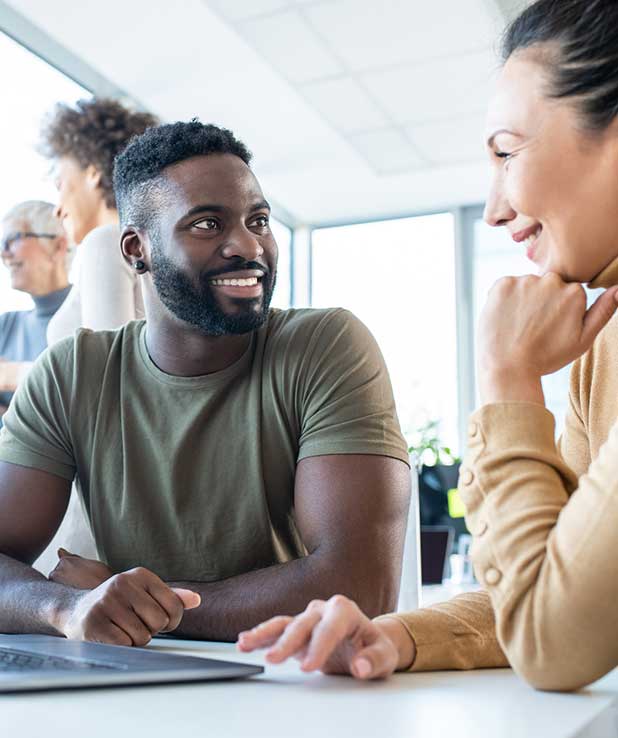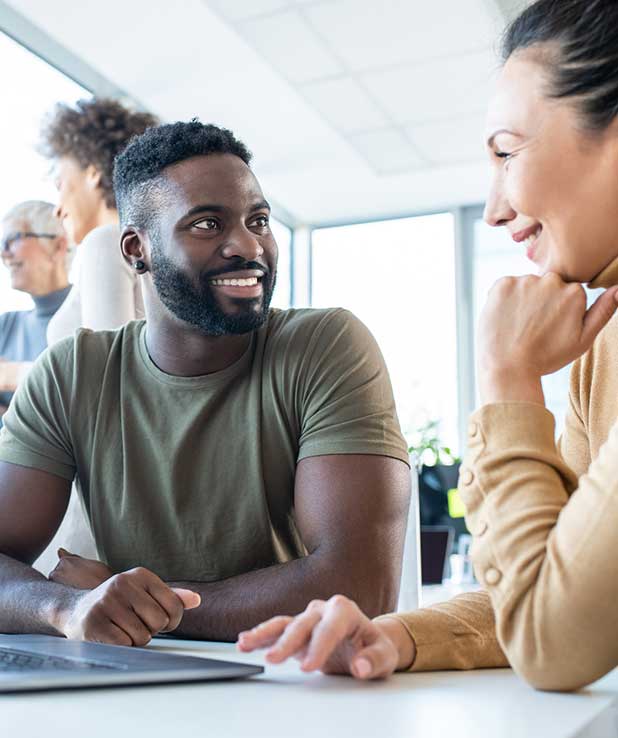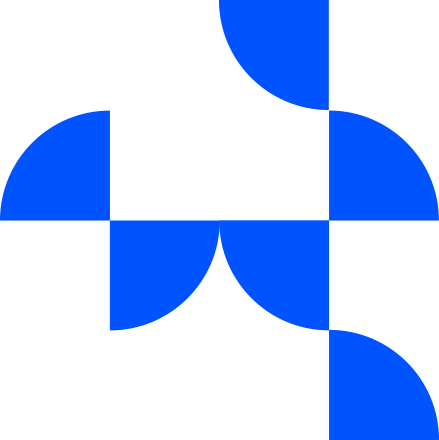 Why Digital & Technology Solutions for students?
If you aspire to build a career in data and technology, then the Digital and Technology Solutions programme is a crucial step towards developing the right skills to become a digital leader. The Data Analyst pathway in particular allows you to build essential, cross-functional data skills in-demand by employers. As a CCL degree apprentice you will be able to see theory come into practice and have immediate impact in your role. Upon completion of the programme you will be equipped with the relevant knowledge and skills to go on to a variety of roles, including Software Developer, Business Analyst, IT Manager, Data Analyst and Network Engineer.
33% estimated growth in data analysis skills demand within organisations in the next five years.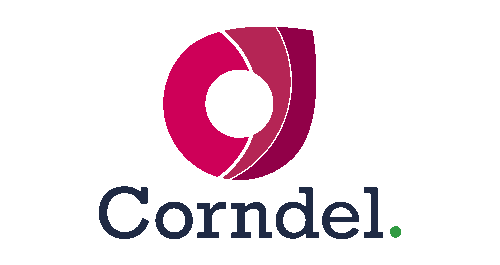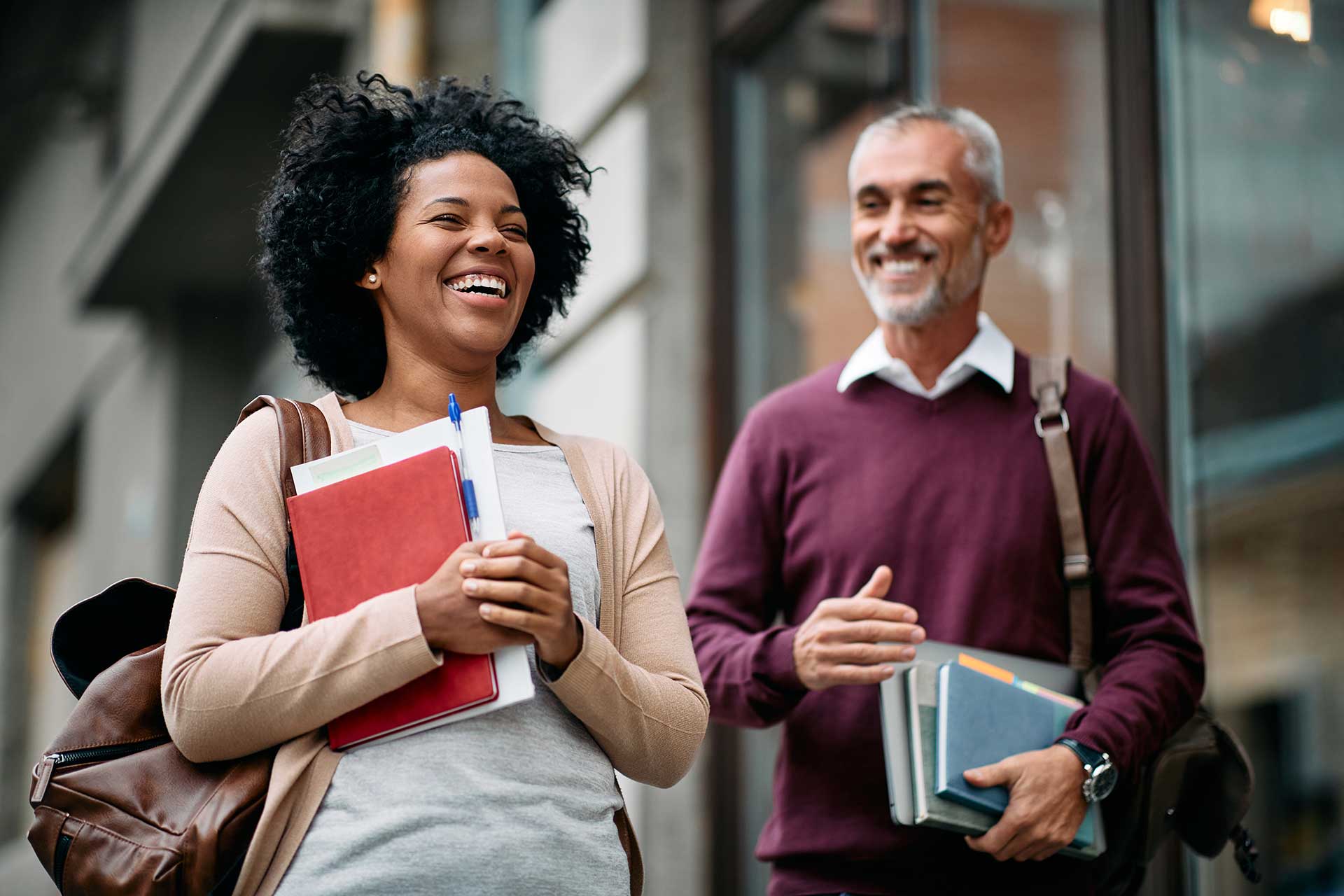 Powered by Corndel
Transformational learning with measurable impact
Corndel is a multi award-winning management and digital skills provider working with over 30% of the FTSE 100, as well as major public and third sector organisations. It is a top-rated UK provider amongst employers and learners, offering apprenticeships and bespoke solutions at all levels. Since its inception, Corndel has consistently delivered transformational learning that maximises professional potential for thousands of employees across the country's leading organisations.
CCL's degree offering is powered by this expertise and knowledge, and brought to life by Corndel's partnerships with leading employers such as BP, Aon, Asda and Legal and General.