 Benefits of Degree Apprenticeships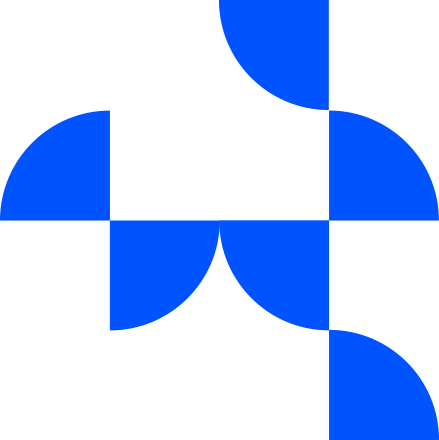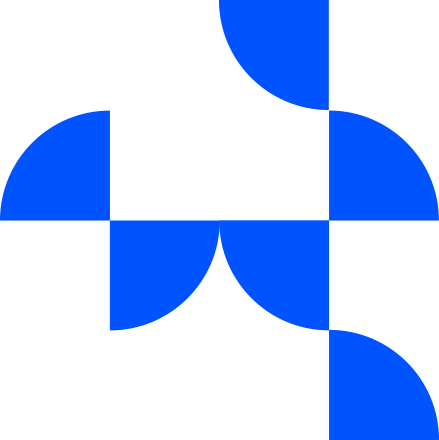 The High Impact, Low Risk Solution to your Early Talent Strategy
Launched in 2015, Degree Apprenticeships enable students to start their career whilst earning a salary and gaining a degree - without paying any tuition fees. With fierce competition for university places, the threat of university fee increases and a challenging macro-economic climate, Degree Apprenticeships are increasingly becoming a highly attractive proposition for school leavers. The uptake of degree apprentices grew by 74% year on year in 2020/21, and has since grown a further 14% in 2022/23 as many students increasingly turn their backs on top universities in favour of attractive Degree Apprenticeships with leading employers.
Following this year's A-level results, 79% managed to secure a place at their first-choice university whereas those who missed out have faced fierce competition for university places. With the number of 18 year olds due to increase significantly in the coming years, the current economic climate and high cost of traditional university it is expected that more young people will choose degree apprenticeships as a more direct route to a career. Corndel's 2023 Workplace Training Report found that 79% of 16-25 year olds believe Degree Apprenticeships will become increasingly more popular. With this trend, employers will be missing out on a huge part of the population if they only recruit university graduates.
Degree Apprenticeships offer many benefits to employers and provide a high impact, low risk solution to your early talent strategy. It is a powerful tool for attracting a wider talent pool, and allows employers to embed the right skills to address business needs and skills shortages. It is also entirely funded by the Apprenticeship Levy.
Access a wider, more diverse talent pool
With only 37.5% of 18 year olds going to university in 2022, employers are significantly narrowing the talent pool if they rely only on university graduates for their early talent recruitment. This year, a well-publicised reduction in the number of university places available could be indicative of an anticipated decline in traditional university participation, meaning that the traditional graduate pool accounts for an ever-smaller, and more competitive recruitment pipeline..
Over the next decade, more 18 to 30 year olds than ever will be entering the labour market, and Degree Apprenticeships are increasingly being recommended to school leavers. The Chief Executive of UCAS, Clare Marchant, has publicly urged employers to develop a degree apprenticeship offering and strongly recommended this career pathway to students. This year was also the first year that UCAS introduced apprenticeships into the UCAS hub, allowing students to explore this option alongside the traditional university route. From September 2024, students will also be able to apply for apprenticeships within the hub and employers will be able to manage applications for their vacancies through UCAS too.
Degree Apprenticeships are a proven tool for giving those unable to access higher education a chance to enter a high-skilled career and start earning a salary whilst still gaining a relevant undergraduate qualification. Robert Halfon, the Minister for Skills, Apprenticeships and Higher Education, is a strong advocate for Degree Apprenticeships, stating that "Degree apprenticeships are the best way to help disadvantaged students on to the ladder." The Social Mobility Commission Report 2021 describes apprenticeships as "an engine for social mobility" that employers should be utilising to create diverse and inclusive teams within their organisation.
Access to a wider and more diverse talent pool is integral to a holistic early talent strategy that aims to reach high potential talent, create diverse and inclusive teams, whilst building talent from the ground up to meet long-term growth plans.
Address skills shortages
The British Chamber of Commerce's Business Barometer 2022 found that 86% of large organisations face skills shortages. Degree apprenticeships enable organisations to address skills shortages whilst developing the next generation of talent. It allows employers to invest in the skills required within their organisation, ensuring direct alignment between early talent strategy and addressing business-objectives and long term growth. Working in partnership with the degree provider, the employer will secure degree qualified early talent who will develop work-ready skills from day one.
Relying on university graduates as the sole source of early talent is unlikely to fully address the skills gaps facing your organisation. A study by the Chartered Management Institute found almost 80% of employers believe graduates aren't work-ready. This gap between university education and workplace requirements forces employers to invest more time and resources towards upskilling graduates to ensure they have the skills needed in the organisation. The ISE Development Survey 2021 revealed that only 26% of employers believe that graduates have at least one essential workplace skill. Their 2022 survey further identified that employers find that early talent with work experience make better hires. Building Degree Apprenticeships into the early talent strategy within your organisation addresses skills gaps by enabling early talent to obtain a relevant degree education specifically tailored for your needs, whilst becoming familiar with the specific context of your organisation. The combined nature of work-experience and academic study means your early talent is best equipped to thrive.
Build retention and loyalty
The LinkedIn's 2021 Workplace Learning Report, identified that 83% of Generation Z employees want to learn skills to perform better in their current roles. They will not be job-hopping, provided they feel invested in and have opportunities to upskill and reskill. As Gen Z is becoming a significant proportion working population it is clear their demand for learning and development cannot be ignored. Degree apprenticeships allow employers to show a commitment to their early talent's professional development right from the start, nurturing loyalty and work satisfaction. The Social Mobility Commission's publication, Apprenticeships That Work For All, states, "people who start their careers on an apprenticeship scheme are likely to stay longer and gain invaluable knowledge of different aspects of the organisation as they progress." This aligns well with a generation eager to learn and make their mark in their job.
Funded by the apprenticeship levy
Employers have increasingly utilised their apprenticeship levy to support employee development programmes. The apprenticeship levy can fund your employees' training to progress their careers within your organisation, promote retention and job satisfaction. Using the apprenticeship levy for early development programmes is increasingly recognised as more budget-friendly and effective than investing in costly graduate talent schemes. The current economic climate and potential recession mean organisations must find the most effective training methods within a manageable budget. For many, this means maximising the value of their levy funding for early career development programmes, including degree apprenticeships, as a further enhancement to existing graduate schemes.
Prioritise early talent development
Growing skills shortages in key business areas such as management and data skills means that whilst deprioritising early talent attraction and development during difficult times might be tempting for employers, it will negatively impact business performance in the long term. According to the ISE Development Survey 2022, "High vacancy rates, low unemployment, and decreasing participation are all creating a shortage of talent for employers. A strong, retained, early talent pipeline is how employers can help meet their future needs."
Accessible Degree Apprenticeships should form an integral part of your early talent strategy, enabling high potential employees from all backgrounds with the chance to build their skills and advance their careers. Our Degree Apprenticeship programmes are fully funded via the apprenticeship levy and give you the chance to attract, develop and retain high-performing early career talent.
Learn more about CCL's trailblazing degree apprenticeships in business management and data here.